Vikas Bahl directs Shahid Kapoor and Alia Bhatt in the Big Fat Indian Destination wedding capers Shaandaar. This is Vikas Bahl, the director of Queen, My top pick for 2014 over Boyhood, Gone Girl and Nightcrawler. Shahid Kapoor who last lived up to his true potential as the Shakespearean hero Hamlet in Haider and Alia Bhatt silenced critics in the surprise hit Highway. Take these 3 and put them in an Indian wedding scenario and there are bound to be fireworks! Right? WRONG!
The curse of Karan Johar strikes again! What we end up is an ill-conceived, badly written, under directed and choppily edited mess that you shouldn't even poke with a 100 ft. pole. Stay as far away from this as you possibly can.
You have Sushma Seth the matriarch of the family who are quietly going bankrupt who tries to strike a business deal with the Fundwani's by marrying off their plump daughter Isha to the 8 and ½ pack wielding himbo Robin. There is this plot of the Kamlaji and his daughter in law Geetu who try to keep feeding Isha calorie heavy food to keep making her fat, they promise to gift the groom gold equalling the weight of Isha and then they complain and make snide remarks at her ballooning weight. It makes no sense at all. And for Sanah Kapoor, Pankaj Kapur's daughter both in the movie and in real life to make a debut in such an uncharitable way is just unacceptable. She is charming and funny and has the marks of being a decent actor (much like mom Supriya Pathak) but she is subjected to such horrible body shaming and name calling that it is unforgivable. More so because there is no redemption for her and no I cannot count the climax as redemption because by then you don't care about the movie or its characters.
There is an absurd amount of animation in this movie, a frog called Ashok, thought clouds that are full Technicolor dream sequences, Pankaj Kapur's dreams which he hands to his insomniac daughter Alia which is something straight out of harry potter with a 2-d animation on a piece of paper. There is a set of twins more horrifying than twins from the Kubrick classic The Shinning. Nothing in movie makes any sense whatsoever.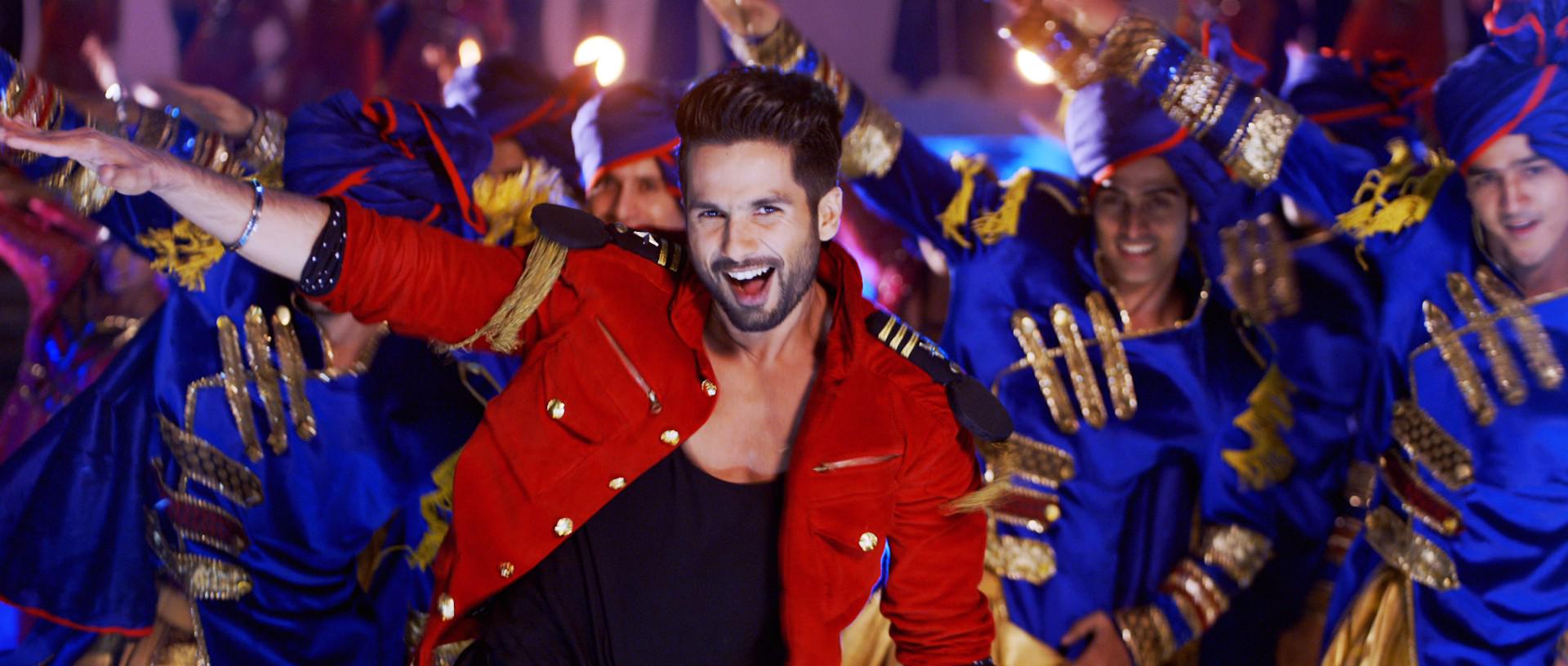 Indian weddings are ripe for storytelling. You can tell it from the point of view of the Barjatias where it is a never ending sequence of rituals and celebrations and it has its own ironic charm where everything is blinged out and amped up and basically sequins on steroids or it goes the deeply dysfunctional Monsoon wedding way where the family dynamics come to the fore. Heck even in Queen the opening sequence was that of a bride being left hanging by her groom right after the mehandi. Anyone who mocks Indian weddings is an incompetent fool who doesn't know how to tell a compelling story. But Shaandaar seems the least interested in anything that resembles coherence. Nothing in the movie makes sense and it is a shame because Shahid and Alia are beautiful to look at and come packed with charm and wit and they try helplessly to make a go of things but it is impossible when there is no story to be told.
Shaandaar is also massively let down by Amit Trivedi and his music. there is no memorable song and it seems like there was no effort made. the Hungama Hogaya from Queen which was such an iconic remix, Trivedi tries again here by trying to remixx old songs but the effect is pointless. The cinematography is actually quite lush and beautiful especially the shots of the dawn breaking over the british moors but it is just massively let down by nothing to tie the visuals together. The animation andCGI work which is quite good seems to do nothing to further the story and is sticks out like another tacked on unnecessary piece much like the animated dog and parrot from Mein Prem ki Diwani hun. in reality it almost seems like they looked at Mein Prem ki Diwani hun ( an abomination of a movie) and decided we are going to take all the same elements and show them how to make a good movie . they even had Pankaj Kapur in the mix. but unfortunately for them the results are just as atrocious.
Karan Johar needs to understand that as a producer he cannot be allowed to stamp his brand of glam onto the storytellers like Kashyap (Bombay velvet) and Bahl (Shaandaar). Throw your money at them and let them tell the story they want to tell. No one can do NRI-centric escapist fantasies like he can and if he has an itching to direct then stop being lazy and direct a freaking movie and don't try to steamroll otherwise decent storytellers. This is an absolute and utter waste of time.